Our editorial team is in the process of building an insight-packed and expert-led conference
program for the 2022 event. Check out last year's speaker lineup below and sign up here to be
notified when the program is announced.
Valerie Aiello
Fidelity Life
Ian Bentley
Pivot and Scale
George Birnbaum
Mercury, Inc.
Zachary Bitsoi
Vivint Smart Home
Susan Bogle
Southern New Hampshire University
Lyn Bostandjian
Call Trader
Miguel Carrasco
The Revenue Assistance Corporation
Mitchell Chow
Prizm Media
Aaron Christopher (A.C.) Evans
Drips
Yung Chung
ActiveProspect, Inc
Matthew Clayson
Detroit Trading Co
Lou Cohen
Ernst & Young LLP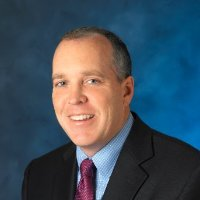 Bruce Cook
LendingTree, LLC.
Jason Cutter
Cutter Consulting Group
Daniel Delnero
Squire Patton Boggs
Steve DeZara
Think Unlimited
David Drotos
Root Insurance
Mike Eshelman
PennyMac Loan Services LLC
Vlada Galan
Mercury, Inc.
Kevin Geiger
EverCommerce
Sarah Gulbrandsen
RingPartner
Kenneth Hartman
Hartman and Associates, LLC
Seth Heyman
The Business Law Center
Shay Howe
ActiveCampaign LLC
Piper Jameson
American College of Education Inc
Brett Kaufman
Successful Media, LLC
Susannah Kim
Sony Pictures Entertainment
Jack Kingston
Squire Patton Boggs
Jason McKee
Perspective Tester
Faith Morris
National Civil Rights Museum
Jenna Nicholas
OnePlanet Group
Brett & Ashley Nobles
Your Income Space
Anthony Paluzzi
PALO media
Marcelo Parravicini
Cygnus Education
Fred Pfeiffer
Infutor Data Solutions
Tracey Pickens
The General
Jaimie Pickles
First Interpreter
Nathan Pirtle
Work With The Coach
Kyle Ralph
National General Holdings Corp
Brad Reifschneider
Grand Canyon University
Kevin Rockoff
SmartFinancial
Cooper Schwartz
Ad Practitioners LLC
Zora Senat
Infutor Data Solutions
Michele Shuster
Mac Murray & Shuster LLP
Andrew Smith
Covington & Burling
Tony Thompson
National Association of Minority Mortgage Bankers of America
Matt Tillman
RateMarketplace
Eric J. Troutman
Squire Patton Boggs
Stephen Turner
Lewis Brisbois Bisgaard & Smith
Christina Wells
Red Ventures LLC